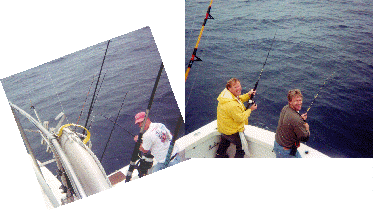 Multiple hookups were the rule this summer. Here Erick Schenk, Dennis Johnson and Jeff Lannon all work on Albacore.

Jeff decided to 'test the waters' on the 295 and slipped overboard while working on an Albacore. He handed off the rod (briefly), climbed back in, and continued the fight on the Bow.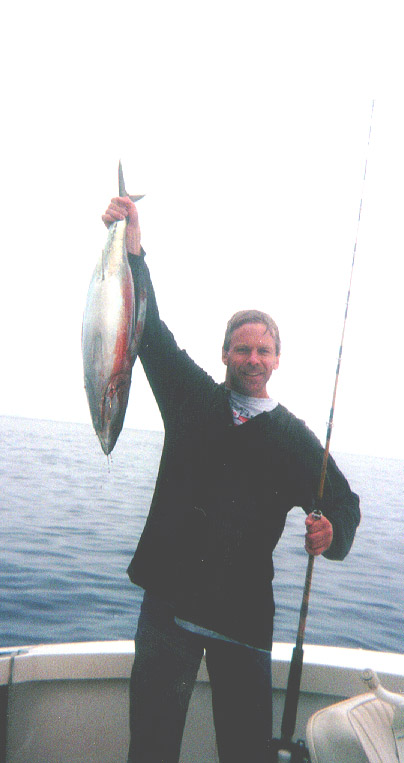 A half hour later both the fish and Jeff ( still wet) are in the boat. The rather smallish Albacore didnt excape Dennis Johnsons expert work with the gaff.