We caught some big Albacore on this trip Bruce's fish clearly would have been in the running for a prize.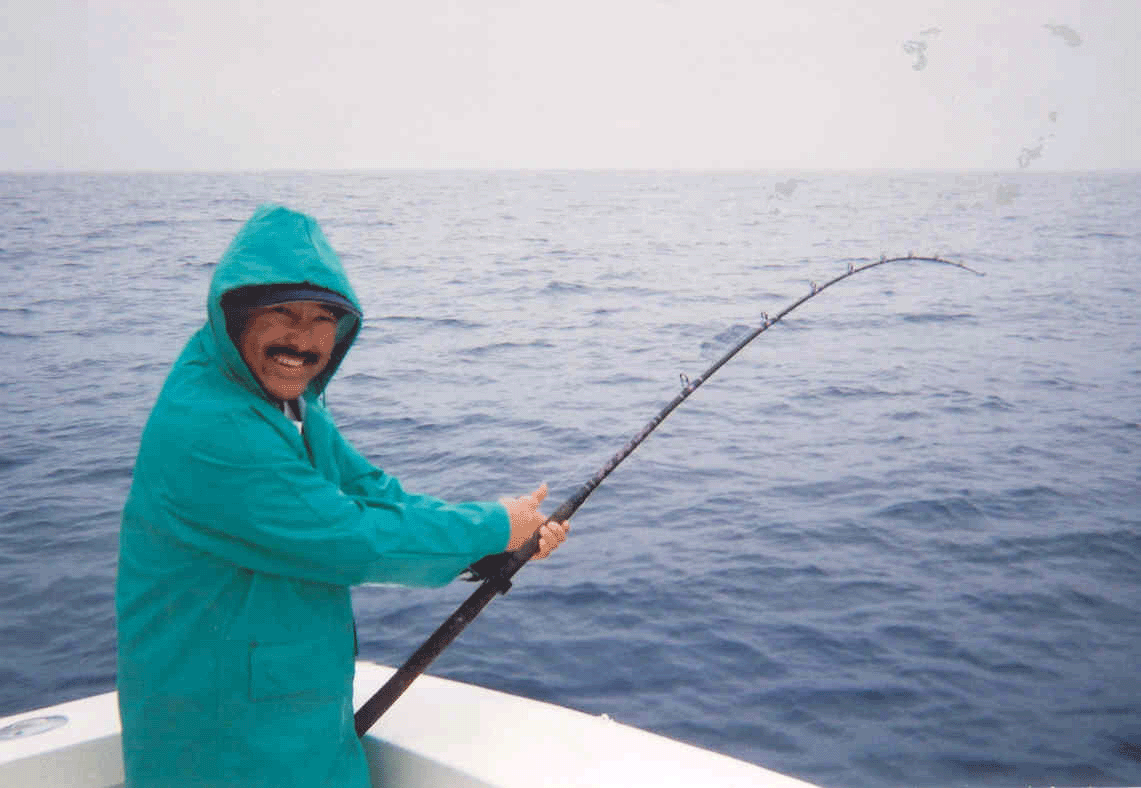 Bruce Ito works on his big tuna.

Erich shows off his best Dorado of the season.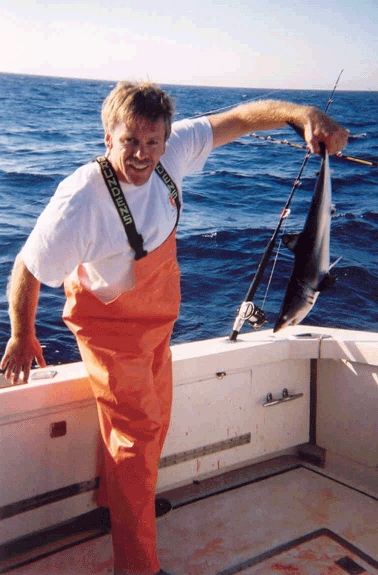 Jeff couldn't resist playing with this small Mako before returning it to the ocean to grow up a bit.

Return to 2002 Season

Return to Seabear home page