Starting a fire on the Seabear caused some anxiety among the 'Firemen' Although it seems unlikely that the Firehouse Ale in their hands would extinquish the fire.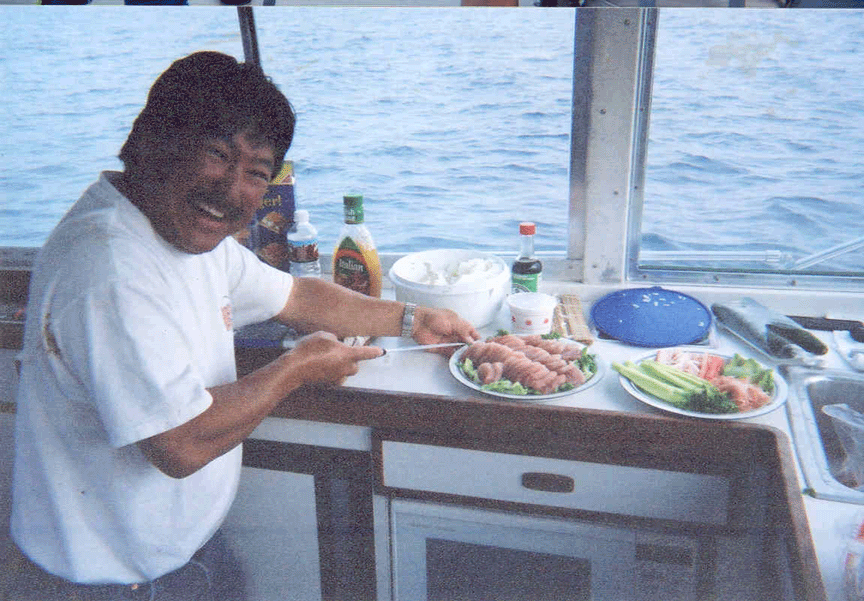 Bruce Ito works on dinner.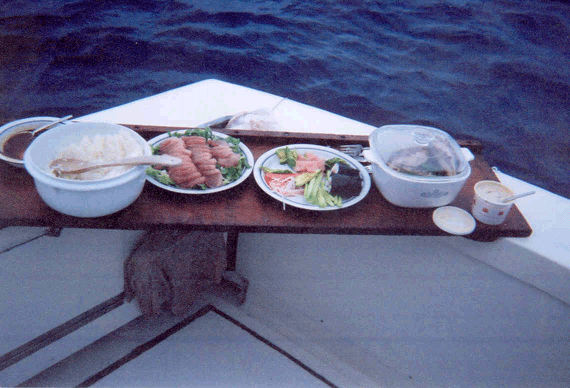 Dinner on the fillet table. Shusi, rice, and barbequed tuna and yellowtail.What a feast.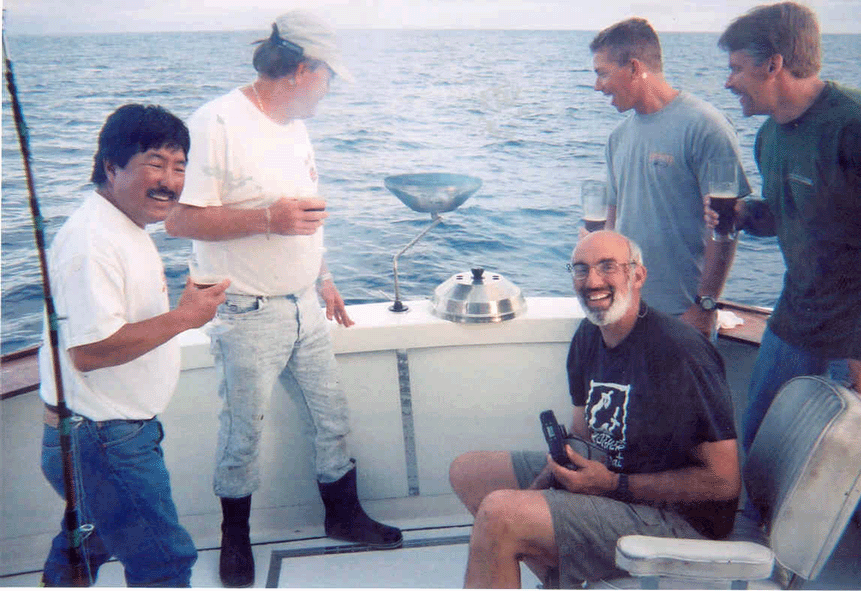 The two day crew Bruce Ito, Dennis Johnson, Tom Neuman, Erich Schenk and Jeff Lannon.

Return to 2002 Season

Return to Seabear home page