Bruce , Buzz, Markus ,Erv , Gary, Andy With the Seabear on the market much of the winter of 2015-2016 was devoted to shining the bear and fixing stuff that came up on surveys. This limited our usual bottom fishing campaign. However we often stopped to pick up dinner at the nine mile bank on the way home from frustrating days watching Bluefin dance around the boat and ignore our efforts to entice them aboard the Seabear. The notes and pictures below are from many of these trips
Trip to the nine mile with a bit of a breeze and strong current. At peak current the fishing was good with limits of rock cod and 3 nice lings. A nice relaxed way to start the new year.
A rumor of great Yellowtail fishing enticed us to La Jolla on a calm and overcast day. We joined at least 100 other boats and a dozen kayacks packed near the preserve. We could manage only 2 strikes on trolled Sardines all day and these fish escaped into the kelp. In contrast to the last trip we stopped at the 9 mile on the way back and brought home some nice bottom fish including Ervs pair of 4lb reds
Trip to the nine mile on a day with little drift and and an ugly chop with some good swells. Just after peak current the fishing was good with limits of smaller rock cod .
Trip to the rockpile with stops along the way looking for bluefin. Did not see any bluefin but the rockcod fishing was steady with most fish caught at the old Ponga spot below the rockpile and the 9 mile on the way back. We finished with limits including a good crop of reds and several nice Chuckleheads
Erv with two very nice Reds picked up at the nine mile bank after a long day of not boating La Jolla Yellowtail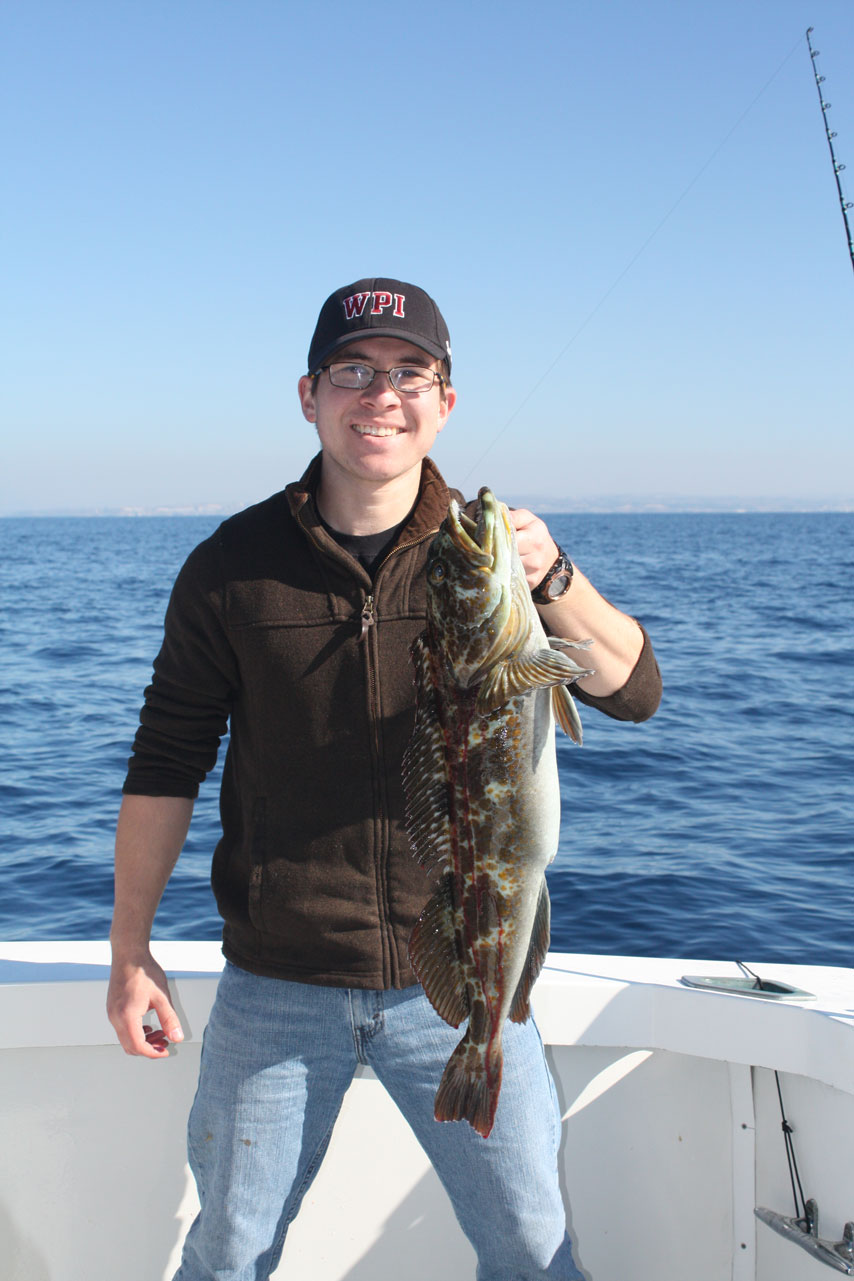 Markus with a nice Ling
Markus with 2 Salmon Grouper
Andy with a pair of nice Salmon Grouper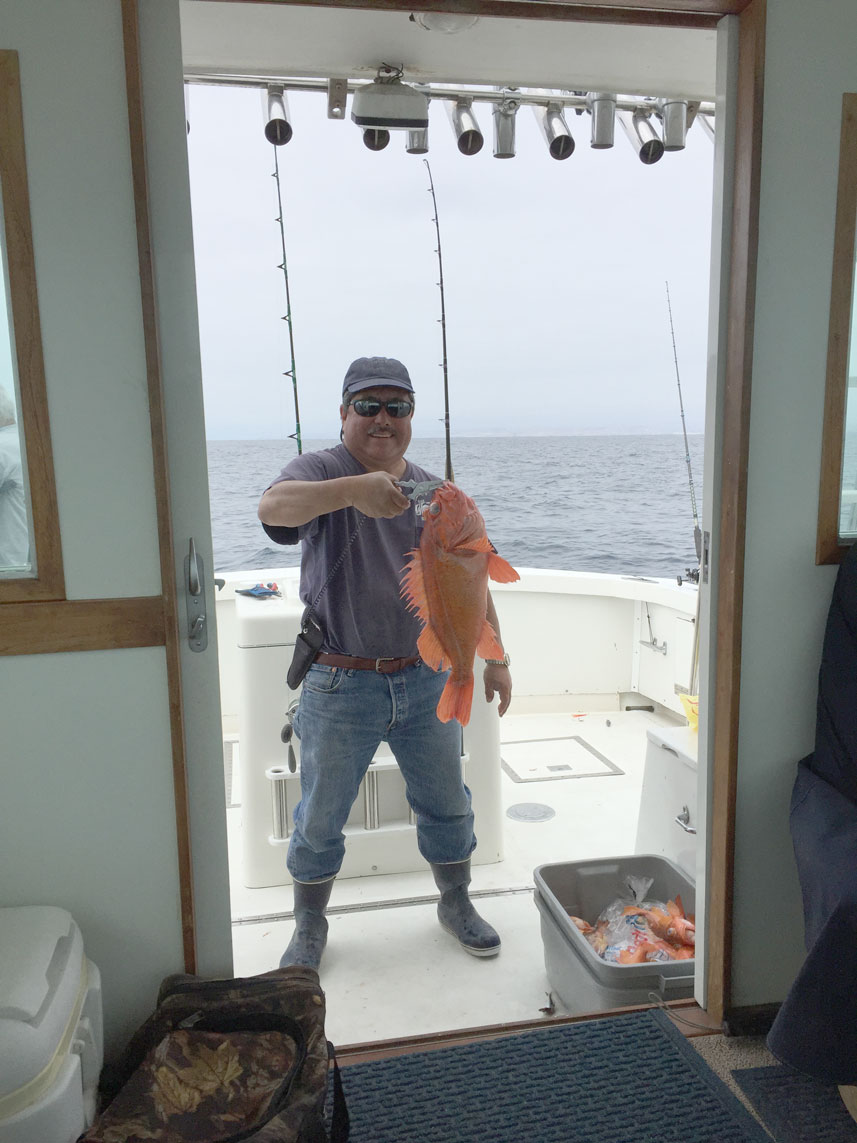 Bruce with the days best Red

return to last season

Return to Seabear home page